Join BabyTV for the holidays!
Celebrate the festive season with us from Monday 6th December.
Sing-along with the terrific Tiny Bunch to some of our favourite festive holiday songs. Join Rocco for a brand new adventure as he decorates the Christmas tree and party with the Egg Band as they rock out to Jingle Bells.
You can also continue the holiday fun with our themed colouring activity sheets click here to download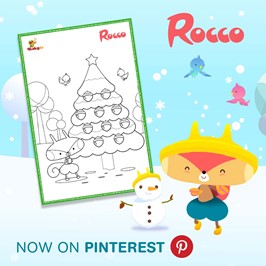 You and your little ones can watch our holiday episodes daily between 6-26th Dec, airing times as follows;
Europe (London Time)
Asia (Singapore Time)
USA (Mountain Time)
07.30
10.30
13.30
16.30
Latin America (Caracas Time):
07.28
10.42
14.00
17.00
South Africa (GMT Time +2)
09:30
12:30
15:30
18:30

Share your family's celebrations and creations with us via social:

Facebook: @BabyTVChannel
Instagram: @BabyTV
Twitter: @BabyTVChannel