Press Profile:
BabyTV is the world's leading baby and toddler network for children aged 4 and under and their parents. BabyTV prides itself in being a 24/7, commercial-free linear channel that is designed and scheduled by experts. Launched in 2003, BabyTV is distributed in over 110 countries globally, via 750+ affiliates in multiple languages across the world. BabyTV features top quality, original and exclusive shows that are designed for children and parents to enjoy together. Each hour on BabyTV is an enriching journey full of stories, songs, rhymes and lovable characters.
Please feel free to reach out to us here at info@babytv.com 
Brand Identity:
Values & Attributes
BabyTV promises to provide families with the highest level of 'edutainment' in fun and engaging environments.
BabyTV delivers innovative, high-quality original content and services that introduce first concepts and early-learning developmental milestones for the curious mind of a young child aged 4 and under, created with the help of child development experts.
BabyTV is always there when you need it, providing effective and fun short-form content and interactivity that a young child can relate with in modern-day lifestyles and parenting routines in mind.
Logos
Baby Butterfly
The BabyTV Butterfly approaches the world with his soft, curious eyes and captivating smile to represent the magic and wonder of discovering the world for the first time.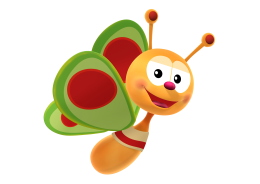 Brand Characters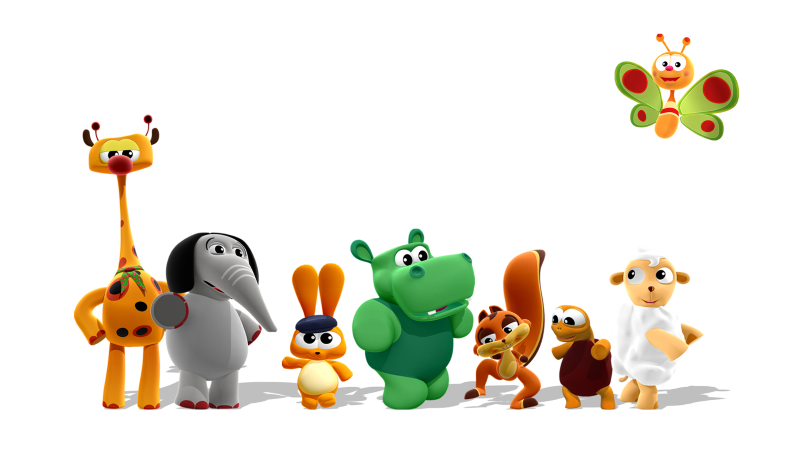 Brand Activities:
Channel Distribution
BabyTV is the world's most widely-distributed, round-the-clock, commercial-free pay-tv channel for toddlers and their parents. Launched in 2003 BabyTV is distributed in 110+ countries, 700+ affiliates, and is localized in 20 languages. The channel is built to follow the day's activities for instant viewing for the parent and toddler
Sold by The Walt Disney Company around the world, please reach out here or with your local Disney contact.
Programme Syndication
BabyTV creates exclusive and unique TV programmes developed in a specialised format for toddlers and their parents.  BabyTV's original programme library, which is developed in co-operation with childhood development and content experts, is built around early childhood developmental themes 


Please contact us for a copy of BabyTV's Programme Catalogue to view all of BabyTV's original series.  You can also view clips from all of our series here.
Production and Sponsorship
BabyTV's production house is available to create custom and sponsored content via our distribution networks.  For more about bespoke programming and how our characters can help your brand, please reach out here.
Apps
BabyTV provides its exclusive content direct to the consumer in several apps.  Please check our apps page for more details.
Product Licensing

BabyTV is developing a tailored consumer products programme applying its unique original IP artwork and imagery to all product categories for our super-fan toddlers and parents. BabyTV is looking to nurture medium and long term partnerships with retailers and leading manufacturers on a worldwide basis.


Please contact us for more information on any one of the BabyTV services.