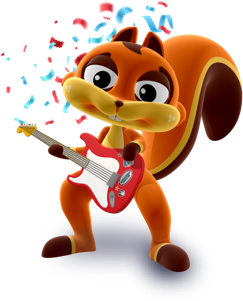 Birthday & BabyTV Studio Clips
Tip: Please provide a clear, high resolution photo of your child (avoiding hats, shadows etc. which could obstruct image).
*Only one child per image.


Create a musical clip starring your child in just 3 simple steps!
Surprise your child for their birthday with a Birthday Clip and/or create a Studio Clip to watch your child sing and dance with BabyTV characters.
Enter our Promotion for the chance to air your child's clip on BabyTV.