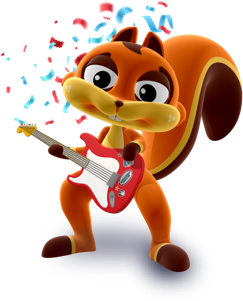 Birthday & BabyTV Studio Clips
Tip: Please provide a clear, high resolution photo of your child facing the camera straight-on (avoiding hats, pacifiers/soothers/dummies, shadows etc. which could obstruct image).
Photo size minimum 1MB
*Only one child per image.


Create a musical clip starring your child in just 3 simple steps!
Surprise your child for their birthday with a Birthday Clip and/or create a Studio Clip to watch your child sing and dance with BabyTV characters.
You can also enter our Promotion for the chance to air your child's clip on BabyTV.
Please email info@babytv.com for more details, requests must submitted 8 weeks in advance, and please review our terms & conditions below.