Brand new Mike's Bike
Grab your helmets, stabilisers and bikes to join us for a basket-full of fun from September 5th for the start of our brand-new show Mike's Bike!
Cycling onto your screens this September, Mike's Bike is filled with adventures for you and your little ones - introducing them to the joys of problem solving (the Mikey way!)  
The series showcases the importance of helping and supporting friends, and how to look for solutions in everyday life by using initiative and imagination. Along the way, Mikey and his friends come up with a fascinating array of unique inventions and funny ideas while putting a new spin on the phrase 'if at first you don't succeed - try and try again' (and again, and again).
Let's meet the Mike's Bike crew!
It's Mikey!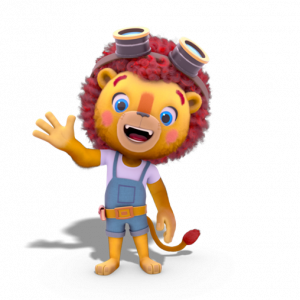 Mikey is an 8-year-old lion and the proud, inventive owner of a local bike shop. He's charismatic, cheeky and always around to help! Mikey's friends turn to him whenever they need their bike fixed - whether it be through safety issues, balance problems or design malfunctions - Mikey always knows what to do, even if it takes him a few attempts to get it right (!).
Meet Petite!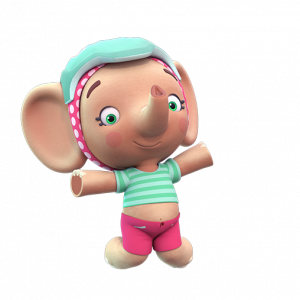 Petite is an adorable, fun-loving, eccentric 5-year-old elephant who loves dancing - particularly ballet - and feeling light and free. She's a good friend of Mikey's and often pops down to the bike shop with her playful little sister BonBon. Petite is creative, determined and responsible - particularly when it comes to caring for her younger sibling.
Say hello to Hal!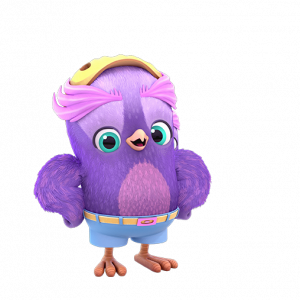 Hal is a incredibly sweet, determined 2-year-old owl and an avid cycler. Although he's small, he always wants to keep up with his older friends and certainly looks up to Mikey! While Hal is a little hesitant at times, he never ever passes on adventure.
*Boing*…meet Bunny!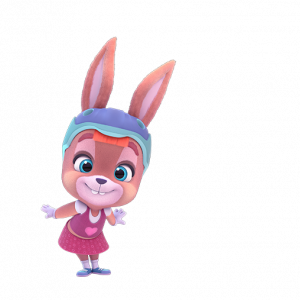 Bunny is an adorable 4-year-old bunny with incredible fashion sense and imagination from her tail to the tip of her ears. Bunny loves to play dress-up - and not just on herself - but on her bike too! Mikey is always there to help Bunny find just the right costume for her bike, so she can go on adventures and journeys in her neighborhood.
And finally, it's Johnny!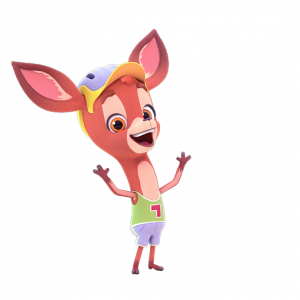 Johnny is a very practical, hands-on 5-year-old deer who's always weighing up the pros and cons of Mikey's surprising inventions and bike renovations before trying them out. Johnny - and the rest of the Mike's Bike gang (including so many other friends you haven't met yet!) - are so excited to meet you and your little ones!
Get ready to discover new challenges, explore important life-lessons and create brand new friendships with Mike's Bike.
You can watch Mike's Bike at these times from Monday 5th September: