Musical Shows for Toddlers
It's important for toddlers to be as well-rounded in their education and interests as possible. One of the most fun and beneficial ways for little ones to discover and enjoy new concepts and ideas is through singing, dancing and clapping along! That's why BabyTV have put together our best, most popular musical shows for you and your toddler to enjoy!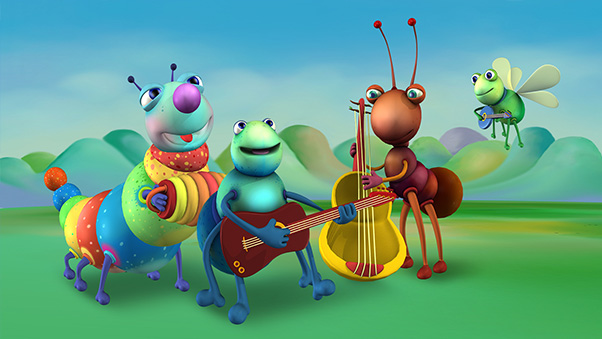 Big Bugs Band is a musical show perfect for toddlers and little ones where a group of bugs put on a unique musical experience for their audience of fellow animals in the woods. You really can't get better than this, as the bugs incorporate many different musical styles, including samba, jazz, hip-hop and more. You'll be wanting to dance along too!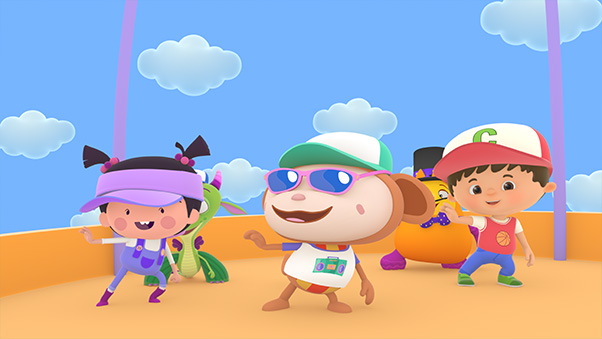 Next we have Songs & Rhymes, BabyTV's collection of songs and rhymes from across the world. Your toddler will be able to learn how to say 'Hello' in a number of different languages, and take part in singing popular nursery rhymes, such as: 'Mary Had a Little Lamb' , 'Itsy Bitsy Spider' and our personal favourite ' The Wheels on the Bus'!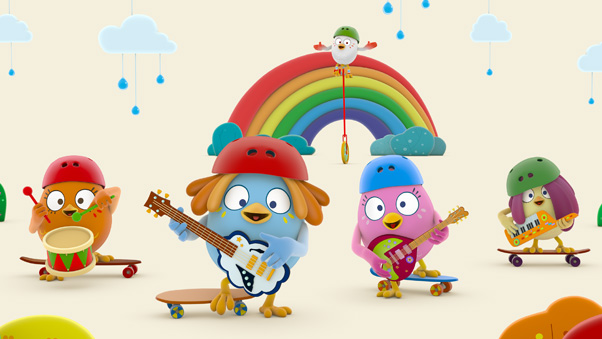 If your little one is already showing signs of becoming a little musician, The Egg Band is a great show for them to explore their musical talent further! Discover and grow with the Egg Band as they sing, dance and party along to fun, upbeat versions of classic kids songs. Whatever your little one likes, there's plenty for them to enjoy!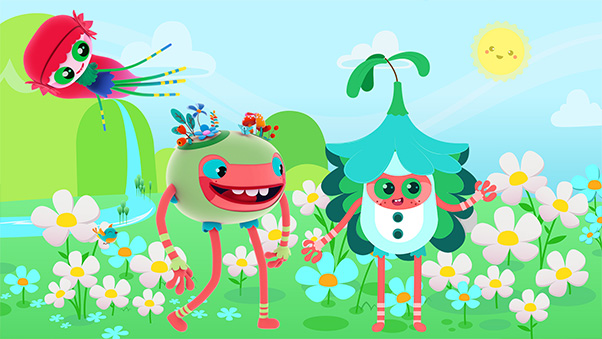 Join Lale and Lolu in Lale Ki Lolu as they venture into Ki the fairy's magical world. Across the world, the two loveable creatures communicate with one another through sounds, allowing your child to use their imagination and continue the story themselves. With bright and amazing scenes, your little one is bound to fall in love with this show!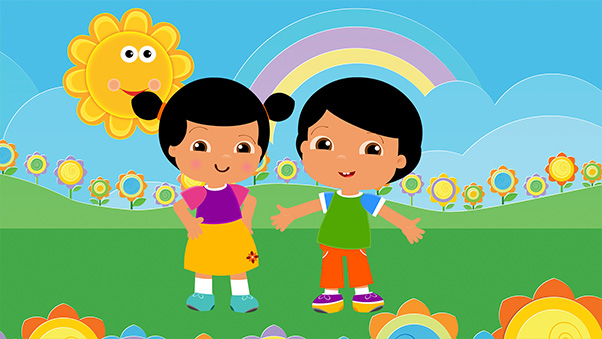 Sing along with fabulous new songs that make any time of day a fun time! What A Wonderful Day is one of our favourite musical shows for toddlers, as they can enjoy the endless entertainment of sing along songs!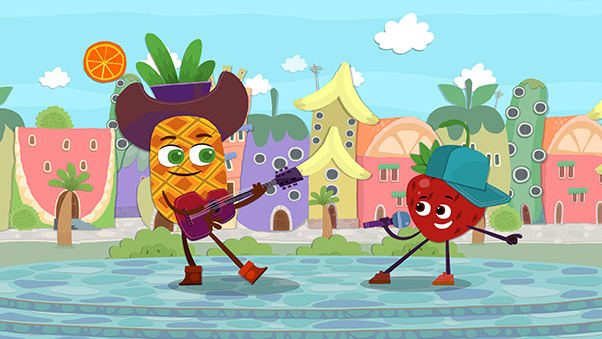 Tutti Frutti is a musical series paying homage to Laurel and Hardy's street performances. This makes it fun to watch for both parents and children! Join Tutti the strawberry and Frutti the pineapple as they perform a well-known musical number in front of a live audience of fruit and vegetables that laugh and join in. This is a fantastic interactive show that also introduces fruit and veg to your little one!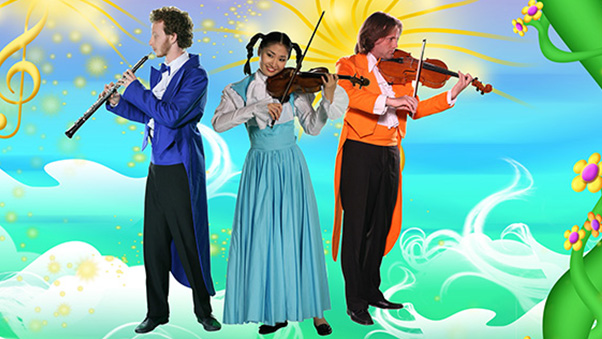 Musical Melody is a magical series filled with famous classical pieces by Beethoven, Vivaldi, Bach, Mozart and more. Parents may often recognise the music played by the characters, and children will enjoy Melody the fairy, as she interacts with orchestral musicians playing the violin, the viola, the cello, the flute and the oboe. Music has never been more engaging for your little one to learn and enjoy!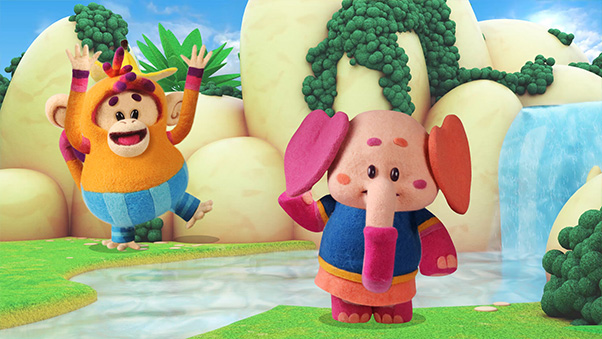 Move and boogie with Giggle Wiggle! This show encourages kids to join in the fun, by imitating the dance routines that they see onscreen. With upbeat songs and rhymes, your little one will get the party bug!