Sensory Play Ideas for Babies & Toddlers
Involving the five senses, sensory activities are a great way to introduce and teach your child new things whilst allowing them to play at their own pace. They can also help to improve your baby's fine motor skills and increase their curiosity and natural exploration in a safe environment.
Here are 5 simple and easy sensory activities you can try with your baby that involve everyday household objects including baking tins and paint. Quick to do and with very little mess, these sensory activities* are sure to get your babies and toddlers happily playing as well as stimulate their hands-on learning.

5 Easy Sensory Activities
1. Sound Guitar

First on our sensory play ideas list: a sound guitar. This simple activity only requires two items: a baking pan and elastic bands. Stretch the elastic bands around the baking tin, the different thicknesses of the rubber bands will make different sounds so let your baby experiment with pulling the bands.
This is an easy and effective way for your baby to experiment with sound. With no planning or clean up required, the sound guitar is sure to be a popular sensory activity for little ones and babies alike.
2. Sensory Exploration Boxes
Sensory exploration boxes are a great way for your baby to interact with different objects and textures whilst having fun! With endless possibilities, you can fill your sensory boxes with shapes, different colours and items for your baby to explore.
Start with a large container and choose your fillers. Our favourites include soft felts, coloured rice or pasta and bells. Then add in larger objects for your baby to discover using their hands such as plastic cookie cutters (no sharp edges!) and wooden spoons.
With verbal little ones and toddlers, you can use the play to ask about different shapes or colours. Encourage them to try and identify the shapes they've become familiar with whilst they play and whilst they watch shows such as Charlie and the Shapes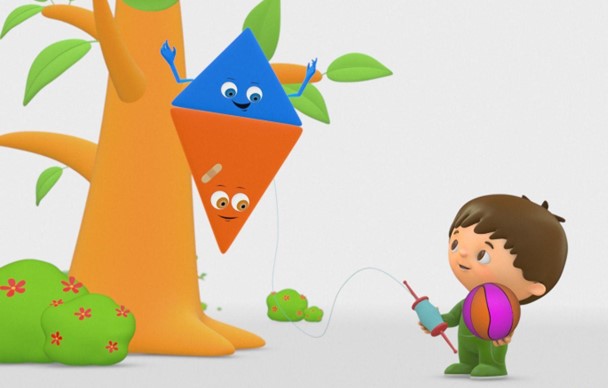 3. Rainbow Ribbons
Next on our list for sensory activities ideas is rainbow ribbons. All you need is a curtain ring and different coloured ribbons. Start by tying the different colour ribbons around the curtain rings to your desired length. Seal the ends of the ribbon using a lighter or candle (remember to do it safely), this will stop the ends of the ribbon from fraying.
Perfect for both indoors and outdoors, rainbow ribbons are an easy way to help your baby start identifying colours while playing.
4. Smoosh Painting
Not all painting activities have to be messy. Smoosh painting is a mess-free sensory activity that is great for fine motor skills, touch and sight.
Simply add different colours of paint to a piece of paper and put it in a zip-lock bag. Your baby can smush around the paint, creating a piece of art. Once your baby is done, take the piece of paper out of the zip-lock bag and let it dry. You now have a perfect piece of toddler art, with no stains or mess.
5. Jelly Dig
Nothing beats messy play with toddlers and babies, which makes the jelly dig the perfect sensory activity. A small amount of prep is required however all you need is jelly and different objects for your child to find and dig out.It's also safe to taste and snack since it's made of edible jelly!
For this sensory play idea, start by prepping a pack of jelly, following the instructions on the back of the packet. While the jelly cools, add in different small toys and objects and let the jelly set.
If your child loves Dino & the Egg Hunt, this is the perfect activity for them! Add toy dinosaurs, coloured eggs (edible ones are an option here too) into the jelly dig and send them on a mission, much like their favourite characters. Ask them to smell, feel, taste and dig deep!
Additionally, your little one can enjoy new episodes of Dino & The Egg Hunt on BabyTV from August 1st!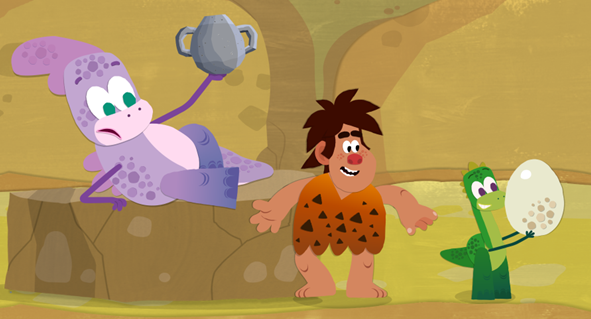 * Disclaimer: Please ensure that all activities are done under parental supervision.
There you have it: five sensory activities ideas for babies and toddlers that stimulate all senses and are incredibly simple to implement. Tag us @Babytv on all of the easy sensory activities you put together and show us the final results. We can't wait to see it!