Sing Along Shows for Toddlers
Get ready to move, sing and dance with BabyTV's sing-along shows for toddlers. Music has enormous benefits for your little one, engaging them in learning and aiding their development. Whether clapping, doing actions with them or joining in with them as they wiggle and dance, all will help them develop an awareness of their body, aiding coordination and balance as well as releasing positive energy!
What a Wonderful Day allows your little ones to put actions to songs and also helps them better understand daily events and routines - we bet you'll be singing along with the Morning Song in no time!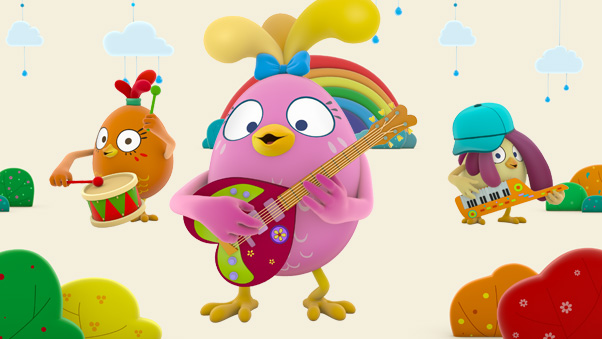 Sing and dance to your child's favourite nursery rhymes with The Egg Band. Sing along to upbeat versions of classic nursery rhymes such as 'Wheels On The Bus', 'Finger Family' and 'the ABC song' and much more. This series is sure to entertain and get your little ones on their feet and dancing! Go wild, dance and sing with the coolest band in town.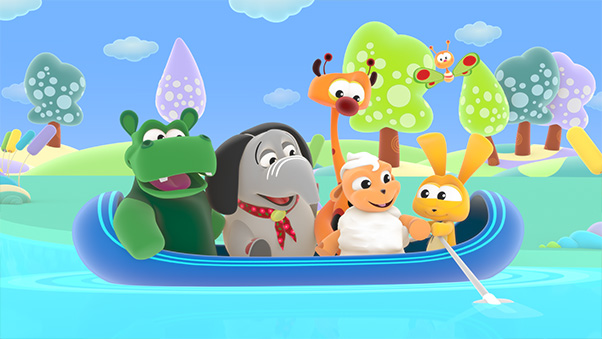 Introduce your little one to different languages and sing along to classic nursery rhymes, such as 'Baa Baa Black Sheep' and 'Itsy Bitsy Spider' with BabyTV's Songs & Rhymes. Songs & Rhymes showcases nursery rhymes and songs from around the world and can teach toddlers to words in different languages, such as saying 'hello' in over 10 languages with the Hello Song!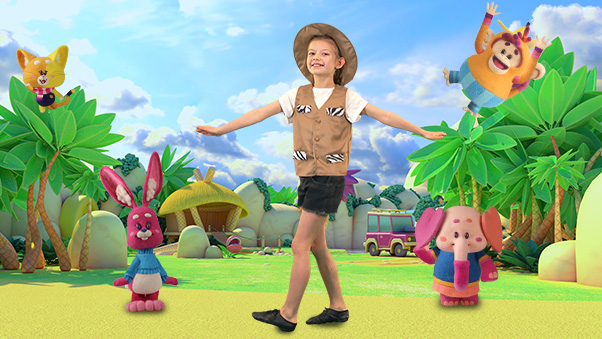 Encourage your toddler to get up and dance with our sing-along shows for toddlers. Giggle Wiggle uses upbeat songs and rhymes that your little one won't want to stop moving to. Getting your child dancing is very beneficial. It makes them more active and helps with developing coordination and balance.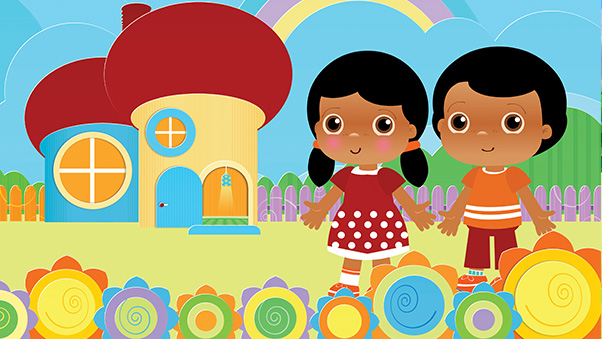 Sing along to new songs that make any time of the day fun! Is it lunchtime, playtime or nap time? Make discovering daily routines more exciting with songs about the morning, afternoon and evening. Establishing a routine helps little ones to understand daily events and we have the words available to many of these songs on our Pinterest. Check out What a Wonderful Day on BabyTV.