Animal Shows for Toddlers
Here on BabyTV, we have so many great shows to keep toddlers entertained! Our animal shows for toddlers are perfect for engaging your little one and taking them on fascinating adventures with our friendly animals to explore nature and wildlife!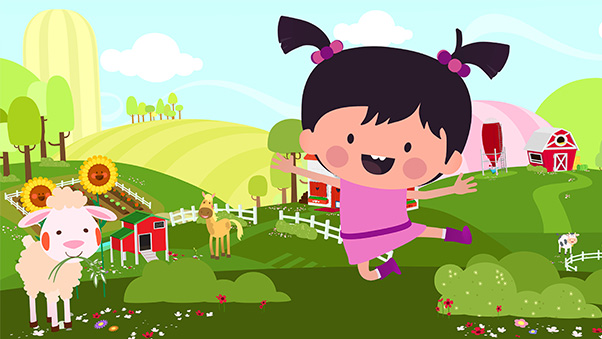 One of our favourite animal shows for toddlers is Little Lola Visits the Farm, where your little one can join Lola as she learns about the animals' natural habitats, the foods they eat and what they are called. She also explores the farm vehicles, it's fruits, vegetables and more!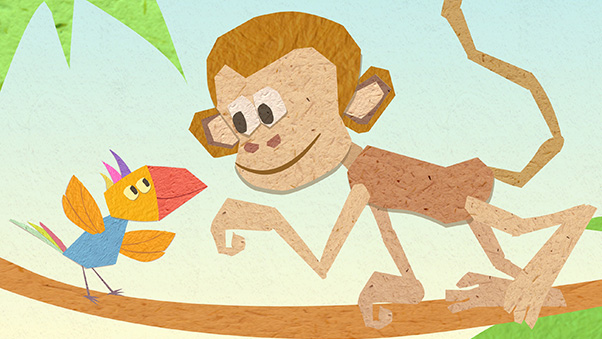 Next up is Tucky Tales! Join Tucky the parrot on his humorous adventures around the world, where he tries to mimic the behaviours and characteristics of animals he meets Tucky is always learning when he meets different animals, have fun with your child at home by copying the sounds, movements, and interactions that animals make.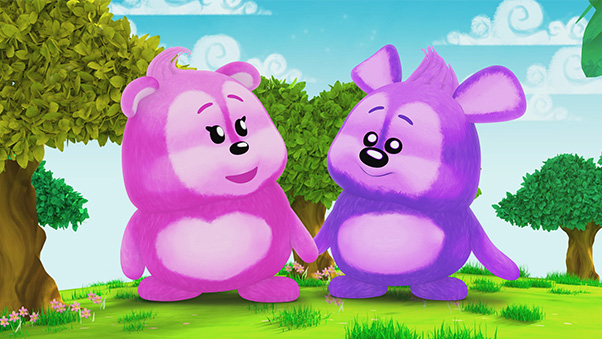 Take a step In the Animal World and discover more about animals and their surroundings, while finding out what different animals eat and how they live their lives. Join us In the Animal World to find out all kinds of interesting facts about animals. This is a great animal show for toddlers as it opens their eyes to a variety of animal species from an early age.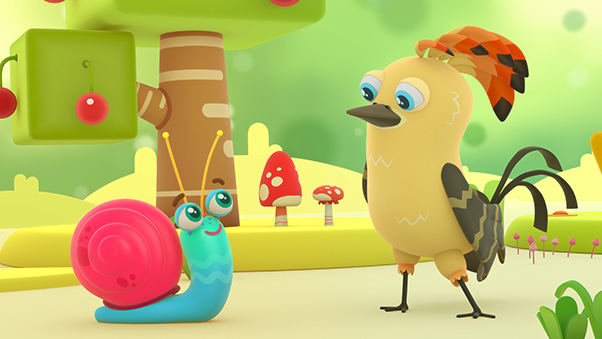 Join explorer Mr. Snail, on his adventures into the wild! Follow the inquisitive Mr. Snail as he meets and learns about different creatures, their habitats and their lifestyles by asking all sorts of funny questions.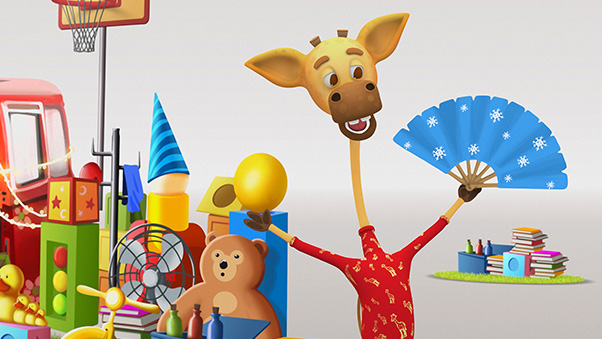 Meet Raffa a kind-hearted giraffe who is always ready to give a helping hand to those who need it. Raffa's friends always know that he can support  them with any of their problems - it could be struggling to fall asleep, finding lost items or even learning to dance! Raffa always knows how to cheer his friends up too! So why not come and get to know the crew in Gee-Raffa?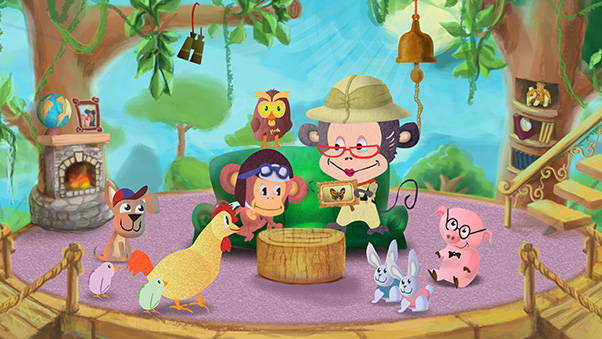 Finally we have Animal Party! Come and join MJ the Monkey and his amazing Grandma as she helps him to learn more about the wildlife which surrounds them. To do this, Grandma uses videos on her tablet, with MJ asking interesting and funny questions at the same time, always making Grandma laugh! . Every episode ends with a riddle, and everyone in the neighborhood tries to outsmart each other and have fun learning something new.