Join BabyTV and help us invest in our planet!
In honour of Earth Day 2022, check out our brand-new app collection focused on ways to protect our planet! 🌎
Earth Day is a great time to introduce important concepts such as recycling, pollution, planting, composting, and reusing with little ones. Whether you're planting a tree with Rocco, discovering snow animals with Zoe or helping the Tutti Frutti band on their recycling mission, every little helps! ♻️💦🌱
Here at BabyTV we are dedicated in sharing the importance of building a sustainable future for our children and their children! 💚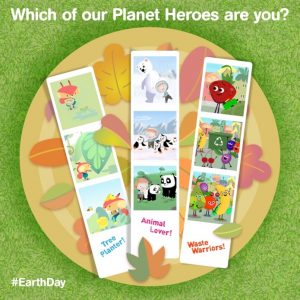 How will you and your little one invest in our planet for Earth Day??
Share your little one's reaction via our socials using hashtag #BabyTVFans #EarthDay2022
Facebook: @BabyTVChannel
Instagram: @BabyTV
Twitter: @BabyTVChannel