Cartoon Shows for Toddlers
Spark your little one's imagination and creativity with BabyTV cartoon shows for toddlers!
With themes varying from shapes to animals, our range of cartoon shows for toddlers is a great way to keep your little one's entertained and engaged whilst introducing them to different themes and environments in a fun and interactive way.
Many cartoons and animated children's programs feature quick and flashy editing that is designed to capture attention. The pace of BabyTV programs is gentler, and is specifically optimized to capture learning and comprehension for preschool aged children.
The pace of our dialogue is also slower, clearer and more straightforward, all with the goal of allowing time for interaction between your child and you.
Many of our cartoon series also have accompanying activities and cognitive puzzles that you can do with your toddler after they have watched the show too!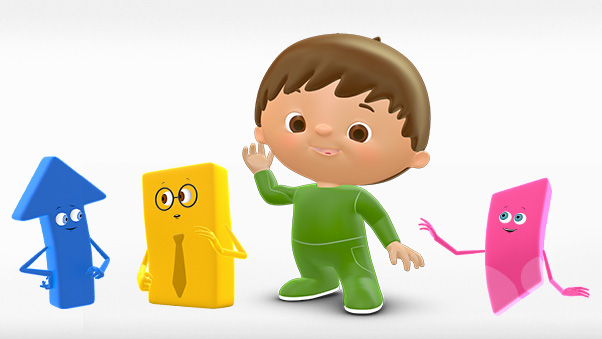 Meet Charlie! Together with his shapely friends, he learns how to solve problems by creating new real-life objects using shapes. Charlie & The Shapes introduces your toddlers and preschoolers to the world of different shapes as well as colours and more! You can discover more early years shows from Charlie, including Charlie & The Numbers and Charlies & The Alphabet on BabyTV.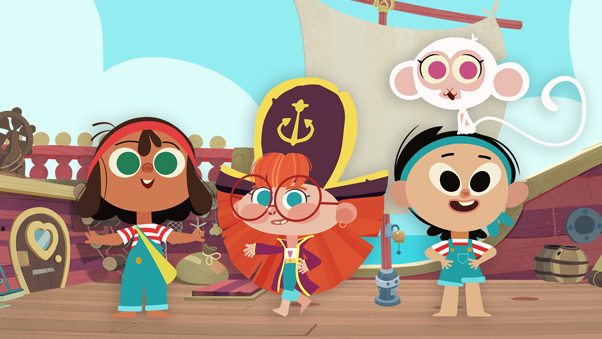 If your toddler likes to play "Pirates", they will love our cartoon show Ahoy Pirates! Three pirates ( who happen to be girls) solve puzzles, riddles and explore new lands together to find the treasure chest, that's always filled with fun objects for having a party. Ahoy Pirates! is a great way to get your toddler involved by discussing how they solved the physical challenges and cognitive puzzles together with the help of our three friendly pirates.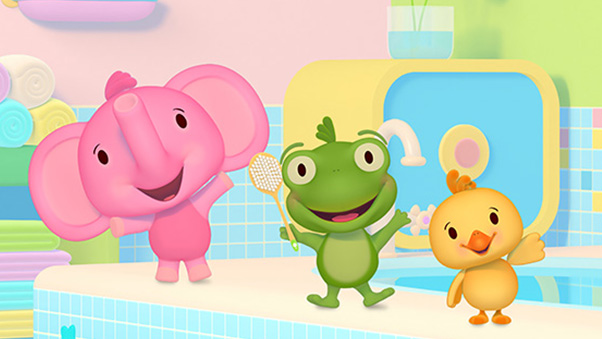 If your toddler loves bath time, why not check out one of our newest cartoons for toddlers and preschoolers, Bath Tubbies! Splish and splash with Ellie, Frogy and Ducky, your new favourite bath toys! Creating ideas for fun new games, your little one will love Bath Tubbies - and see the fun side of bath time too! You and your toddler will learn about floating, tickly bubbles and ways to play with soap and bottles found in the bathroom. Make bath time outside of the tub with Bath Tubbies.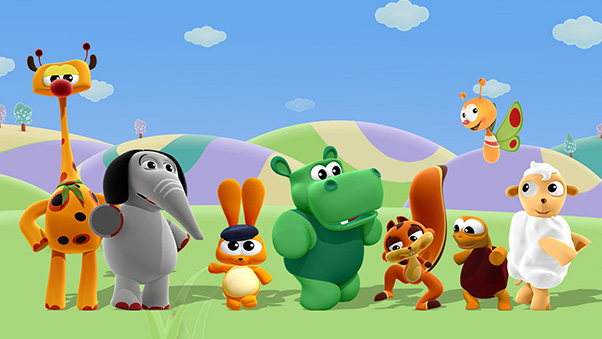 Introduce your toddlers to different animals with The Tiny Bunch! Baby Butterfly and her animal friends reminisce about the fun days they had together and help to teach your little one how to deal with the events of day-to-day life such as always trying and never giving up, even if you don't succeed the first time!
Meet a lively little fox named Pix and her best friend Leo. Together Pix & Leo play, laugh and explore different environments. Pix & Leo help to introduce basic emotions and scenarios to your little one that they may experience, such as forming friendships. With Pix & Leo, help your little one spark their imagination by playing "what can we do with this?" and help them decipher what the animals are feeling.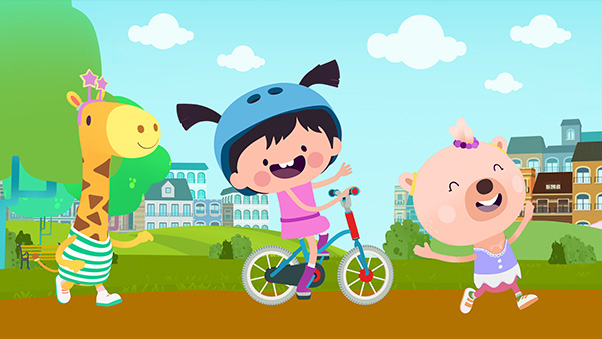 Another great cartoon show for toddlers is Little Lola Visits the City. Introducing the city environment, Lola and her friends discover fire trucks, skateboards and even how to cross the street safely. Your toddler can learn about the city environment in a safe, friendly and engaging way with the lovable Lola!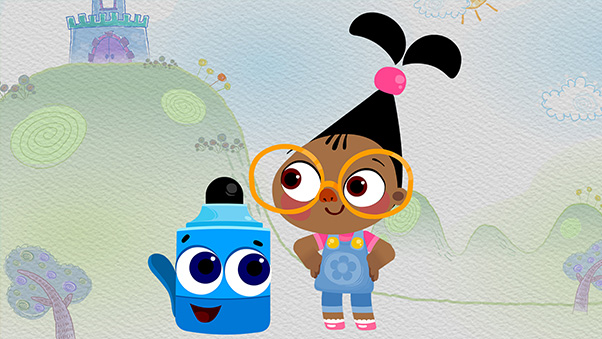 Finally, spark your toddler's imagination with Mona & Sketch. Mona and her friend Sketch go on different adventures using Mona's creative imagination. Sketch helps out by drawing what Mona thinks of. Mona & Sketch combines a variety of professions sparking your little one's imagination of what they want to be when they grow up and how to explore their own imagination!